5 SMALL SUSTAINABLE CHANGES
As promised, this blog won't force you into life altering decisions, so this post covers 5 simple changes towards a more sustainable life. You might have already taken these up or be surprised by all 5, have a read and find out!
In shower changes
UK Parliaments "Plastic Bottles: Turning Back the Plastic Tide" report found that roughly 13 billion plastic bottles are used each year in the UK and 5.5 billion of these end up in landfill (2017-2019). Changing our ways in the shower can make a big difference and here is how to do it:
Shampoo Bars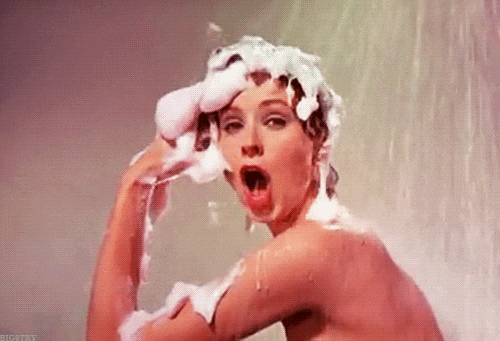 Shampoo bars are a plastic free alternative to shampoo bottles, that work a lot like a bar of soap. You'll be glad to know that there are so many great options out there for different hair types and fragrances. In case I don't get round to it quick enough, here are some articles on tried and tested shampoo bars:
https://www.glamourmagazine.co.uk/gallery/best-shampoo-bars
https://www.cosmopolitan.com/uk/beauty-hair/hair/g28646628/best-shampoo-bars/
As well as shampoo, you can buy plenty of products from shaving foam to body wash and even exfoliating bars. I'm currently using Eco Warrior's sensitive facial bar by The Little Soap Company and I really love it (currently £3 in Sainsbury's). All their products are vegan and have biodegradable packaging.
Filling Stations
Plastic free shops are on the rise and many offer the chance to fill up your old shampoo bottles with bulk bought shampoo. For me, this is a great option because I haven't liked the way some shampoo bars have left my hair feeling. I'm lucky enough to have a campus based plastic free shop called 'Scoop' (UoY students check it out) which offers shampoo refills! So if shampoo bars aren't for you this is a good alternative.
Fruit and Veggies
We've all seen it, fields of plastic covered fruit veg burning into our eye sockets. It's just ridiculous I mean a banana ALREADY has a skin for protection people! However, it can be unavoidable, sometimes there isn't anything available that isn't wrapped in plastic, and that's down to our supermarkets. Waitrose now offers some products at refill stations and now you can buy cans loose for the same price as a multi pack to eliminate the plastic wrapping. Its a good start but the issue is that this is one of the most expensive supermarkets and something isn't truly sustainable unless everyone can afford it. It's time to call out other supermarkets to make changes too.
The message with this is always aim to buy loose veg if you can. Get a little bag you can take and fill up with the stuff you need. Then you can take it with you shopping and you can avoid putting loose veg into a paper bag or *cries internally* a plastic one! I bought a reusable produce bag from Sainsbury's for 20p which was made from recycled plastic bottles.
Pre packaged fruit and veg tends to come in multi packs and sometimes you don't need it all or it might go off before you can use it. Buying loose produce means you have the freedom to buy only what you need, which can save you money and prevent food waste!
Side note: If you go to the University of York, I would really recommend checking out Scoop. You can order fruit, veg and mixed plastic free boxes weekly in a variety of sizes. I got half a large veg box for £5; peppers, lettuce, leek, potatoes, onion, garlic, carrots, radish, mushrooms and tomatoes. Great value for money :)
Re-useable drinks containers
You have probably heard it all before but so many plastic bottles are still being manufactured and sold in the UK. On average, a UK person uses 150 plastic bottles per year (2018). So if you haven't made the switch to a reusable water bottle yet, now is the time. Thanks to the explosion in awareness, there are now so many options for reusable bottles, so if you're picky you're not short for choice. Take a look at some of these: https://drinksoma.com/
https://www.chillysbottles.com/uk https://www.urbanoutfitters.com/en-gb/search?q=bottle
Reusable cups aren't just for water, but for hot drinks too! You can use a reusable coffee cup on vending machines as well as in coffee shops. It could also save you money; a lot of cafes are now offering discounts if you bring your own cup.
https://www.water.org.uk/news-item/national-refill-day/
Kitchen Changes
There are lot of small changes that can be made to switch to a sustainable kitchen (bigger post will being coming shortly). One simple change is saying goodbye to clingfilm. Why you ask? Clingfilm is essentially a thin sheet of plastic, and it isn't recyclable, meaning it just ends up landfill taking
decades to decompose. The plastic used to make clingfilm (Polyvinyl Chloride) may even be harmful to humans due to the chemicals used to make it.
Luckily, the rise of beeswax wrap has come to save us all, and I recommend you jump on the band wagon! They infuse cotton with food grade beeswax so they are easily shaped around food. The best part is that once you are done, you can wash them (with cold water so the wax doesn't come off) and use them again! They can last for over a year if you care for them properly and come in some cute patterns too!
Awareness
Last but not least, here is any easy one for you! Don't underestimate the power of being aware of your actions and the impact they have on the planet. You might just get out the shower a few minutes early or grab your favourite blanket instead of turning the heating up. Allow yourself moments to appreciate the planet we live on. Spreading awareness is so important, but don't worry I'm not suggesting you doing anything crazy! Even buying your friend a reusable bottle for their birthday and telling them why they should use it could make all the difference!
As always, thanks for reading!
Antonia :)